New products

All new products
On sale

High-quality eyelash lashes....

High-quality eyelash lashes. Used...
All sale products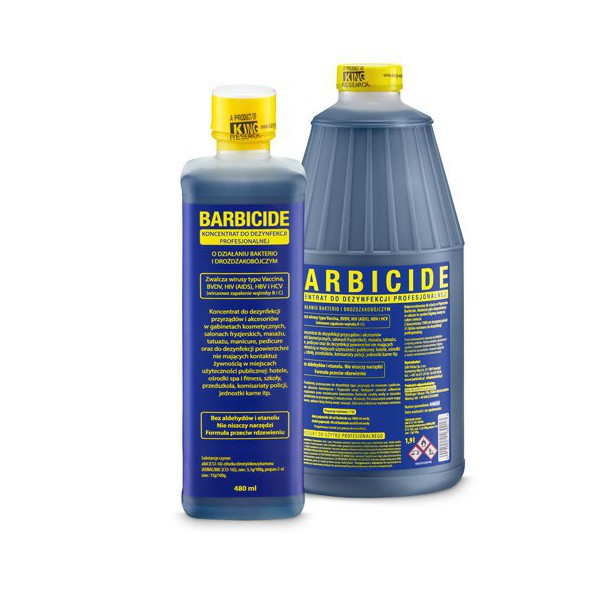 BARBICIDE Disinfection concentrate
Concentrated preparation, for professional disinfection in beauty salons, hairdressers, etc. 
Effectively destroys all bacteria (e.g. staphylococci such as MRSA, Pseudomonas a., Enterococcus h., Tbc, Escherichia Coli), fungi (Candida albicans) and viruses including BVDV, Vaccinia, HIV (AIDS), H1N1, HBV and HCV (Viral Hepatitis B and C).
Without aldehydes and phenols, it does not cause allergic reactions or irritation. Possibility of disinfection in front of the customer's eyes in an aesthetic Barbicide container.
Recommended for disinfection of tweezers and scissors and other instruments.
The concentrate has a formula of protection against rusting. 
Capacity: 480ml
How to use? 
Mix the concentrate with water in a ratio of 1:16 (60 ml per 1 l of water).
In the solution, immerse the tools and utensils placed on the tray / strainer.
Disinfection time: minimum 3 minutes, recommended 10 minutes.
Remove disinfected utensils and instruments and put them in a clean place.
It is recommended that disinfection should not last longer than 30 minutes.
Proportions:
Per glass container 750ml : 40 ml of concentrate per 650 ml of water
Customers who bought this product also bought: