New products

All new products
On sale

Eyelashes have no damage or missing...
All sale products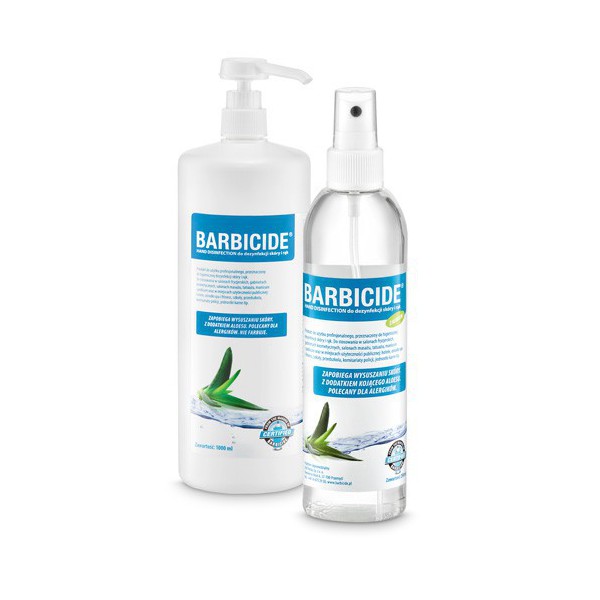 BARBICIDE Skin and hand disinfectant
Product for professional use. 
Hygienic disinfection of skin and hands is a duty of every professional office.
EFFECTIVE SKIN AND HAND DISINFECTION
The spray has an instant effect and is extremely easy to use.
Safe for the skin, contains Aloe Vera and does not dry out the skin.
The product has a bactericidal  effect.
Capacity: 1000ml
How to use? 
The product is ready to use.
Apply 3 ml (1 dosing) of the product on dry hands and rub for 30 seconds, repeat the operation.
Did you know that...
Rubbing method is 100 times more effective than the method of disinfection by washing with antibacterial preparation.
Customers who bought this product also bought: