New products

All new products
On sale

High-quality eyelash lashes....

High-quality eyelash lashes. Used...
All sale products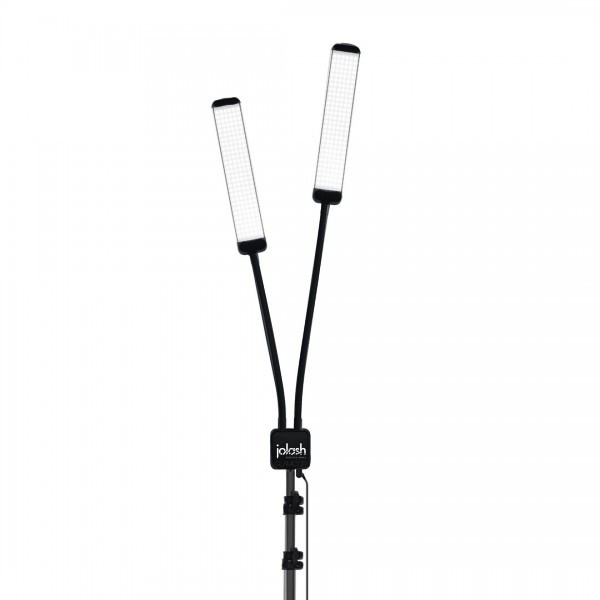 JoLash Glamcor Revolution X Lamp
Glamcor lamp is an essential element of any eyelash stylist, cosmetician or make-up artist.
Solid workmanship and sensational light - these are the features that make this lamp the most desirable in the industry.
Model Revolution X is characterized by two flexible arms that emit light. One lamp arm is longer, which allows for accurate lighting without unnecessary shadows.
How was REVOLUTION X improved compared to CLASSIC REVOLUTION?
The lighting is whiter and brighter. REVOLUTION X has 336 LEDs compared to 120 in CLASSIC REVOLUTION.
The arms and body have been redesigned to be thinner and more elegant with a polished grey finish.
A power button is located at the top of the arm instead of the side of the lamp for easy access.
The geometric protective case stands alone with additional luggage sleeves, making it even more comfortable to travel with light. 
Specification
HD Daylight 5600 K.
No "cooling off" period. You can pack it up when you're done and you're ready!
Dual voltage 100-240AC
Super lightweight: 4.5 kg / 2 kg
Five degrees of tactile dimming and tactile power
The kit includes: 
Revolution X lamp
Lightweight polished aluminium telescopic tripod
Power supply
Bag with baggage sleeve. 
Customers who bought this product also bought: