New products

Eyelash Gelremover. Remover...
All new products
On sale

High-quality eyelash lashes....

High-quality eyelash lashes. Used...
All sale products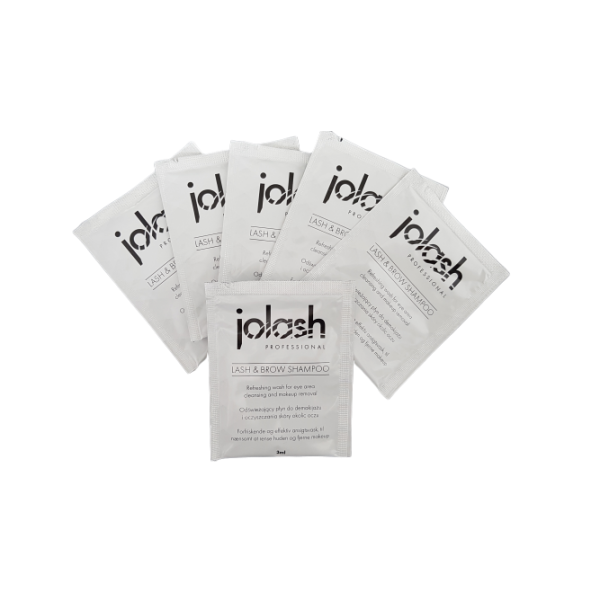 Concentrated eyelash shampoo
Concentrated eyelash washing shampoo. Fill a foaming bottle of 100ml of distilled water and add 1 sachet of concentrate. Shake well before use. The shampoo is ready to use for 3 months.
For 30ml bottles, fill a 20ml bottle of distilled water and add 1/4 of the sachet.
For direct use, apply a drop of the concentrate to the inside of the wetted hand, then rub the hands until the foam is formed.
Capacity: 3ml
It is extremely important to maintain good and healthy hygiene around the eyes. Lash&Brow shampoo by JoLash is a product specially formulated for the needs of professional eyelash extension treatments, which gently cleanses lashes, makeup and dirt. It is gentle on the skin and contains nourishing extracts. It does not contain SLS (a foaming agent used, among others, in the production of brake fluids).
The shampoo contains 5 natural ingredients. Rose Pelargonium, Aloe Vera, citrus fruit extract, tea tree extract and Rooibos. It is very mild to the eyes. Only a small amount of the product is enough to effectively cleanse the eye area.
Shake well before use. Apply a small amount on the JoLash brush and spread it right next to the root of the lashes in gentle circular movements. Rinse with water and dry with a towel.
Customers who bought this product also bought: