Why choose training at Jolash Academy?
Individual approach to each student.
Two-stage gratification system
What does that mean to you?
Immediately after the training you receive a Junior Lash Stylist certificate, but you also have a chance to receive another Master or Expert certificate (in case of volumetric method training) . This certificate will be given to you by your instructor after the training when you have correctly completed all the "homework" that is intended to polish your skills acquired during the training and get rid of duplicate mistakes.
Support and care of the instructor after the training.
 Extensive training script in the form of Lash Booka.
 Fixed 10% discount on products and accessories for eyelash styling.
 Membership in a closed group of Certified Stylists.
 Entry on the National Map of Certified Eyelash Stylists.
Do you have doubts how to choose the best eyelash extension course for you? We invite you to read the article which was created to make this choice easier for you:
MODERN EYELASH STYLING TRAINING. WHERE TO CHOOSE THE BEST COURSE IN EYELASH EXTENSIONS?
Map of authorized JoLash trainers
Select the desired province to get information about training centers..
Dolnośląskie

Aleksandra Oberenkowska - is a stylist who is not afraid of any challenges and barriers, successively breaking each one of them, thanks to which she achieved, among other things, the first place for the work of Light Volume at the prestigious, international lash styling championship International Lash Competition in Poland 2019. Ola's calm disposition perfectly complements the transfer of knowledge in a reliable and substantive way, allowing the students to learn easily and pleasantly. The foundation of the training conducted by Aleksandra is perfect preparation of the students for independent work - both in theory and in practice. If you are looking for an instructor who will welcome you with an open heart, polishing like a diamond - you've come to the right place!

Kujawsko-pomorskie

Karolina Żelichowska - conducts courses in a friendly and homely atmosphere, where everyone feels welcome. Despite the ubiquitous freedom, professionalism and constructive criticism prevails above all, allowing every student to correct their mistakes.

Natalia Mielnik - is very lucky. She has discovered a great passion for eyelash styling, which has become her job, so she's eager to improve her skills and training to get better results. She appreciates her professionalism and focuses on the highest quality. During the training she devotes all her attention to the trainees, passing on her knowledge as accurately as possible, willing to give advice even after finishing her studies. He makes sure that training takes place in a warm, cordial atmosphere.

Lubelskie

Lubuskie

Łódzkie

Edyta Zamielska - 

Małopolskie

Joanna Gęślak  

Edyta Mastek  

Mazowieckie

Katarzyna Śmiech-Stanuch - Kasia's many years of experience in the eyelash styling sector allows her to see this profession in a broad spectrum. Eyelash styling has been her passion from the very beginning, in which she has also been a professional and thus wishes to infect her students. Step by step, you could say eyelash by eyelash, she has been striving to achieve better and better results of her work. In 2016 she became a champion of eyelash styling in Poland. She also has international trophies to her credit. During trainings Kasia strives for the best possible preparation of students for independent work. She makes sure that no question remains unanswered. It is detailed, draws attention to the details, which allow to get closer to perfection. Her pleasant disposition makes the courses take place in a friendly atmosphere, and the trainee-structor relationship does not end with the end of the training.

Katarzyna Olender - cheerful and communicative, her adventure with eyelashes began in 2016, which turned out not to be a job, but a passion that she fulfills with full commitment. In her daily work, she strives to make every client come out satisfied and smiling, which she has managed to achieve so far, as evidenced by the base of regular clients. During the training she will dispel all doubts of the student, and will pass on all her knowledge so that the student feels that she has come to professional training and has no questions left unanswered. After the training the student will be able to continue to count on Kasia and feel that she is in the constant care of her instructor. Kasia is also constantly improving her professional qualifications, taking part in further training not only in eyelash. She is a warm and energetic person who is very detailed and constantly strives for perfection in every area of her work. Her optimism and constant smile on her face makes the trainings take place in a nice and stress-free atmosphere, which results in the fact that the trainee does not get stressed and assimilates knowledge better, after which she leaves the training fully satisfied.

Monika Wiśniewska - her adventure with eyelash styling began in 2010. Since then it has been her great passion. In 2016 she opened the first professional eyelash and eyebrow styling salon in Grodzisk Mazowiecki - Eyelash Clinic. She loves what she does, and apart from the treatments themselves, her great passion is working with students, passing on all her knowledge to them. She supports her students during and after training.

Opolskie

Podkarpackie

Katarzyna Liszka - gains the satisfaction of the students through the proper transmission of their skills, patience and huge deposits of positive energy that motivate them to act. She deepens her knowledge, thanks to participation in numerous trainings and workshops, all over the country, in the field of eyelash and eyebrow styling. Perfection in the performance of the treatment, professional service and the quality of the products used are the most important values that guide us when working with our clients. Kasia is an eyelash stylist, eyebrow stylist, linergist and owner of "Kreatornia rzęs i brwi - Kasia Liszka" salon in Rzeszów.

Podlaskie

Gabriela Dąbrowska - Always smiling and optimistic, she started her adventure with eyelashes in 2016. She is constantly improving her skills, as evidenced by numerous certificates. Her life is guided by the principle "do what you love and you will not work a single day". During her trainings she is an incredibly patient and open-minded person, and she passes her knowledge in a simple and understandable way. She is open to any contact after the training. You will find support in her and in case of any problems she will help you and be your support.

Pomorskie

Michalina Mielnicka - passionate about eyelash and eye area styling and feminine beauty, who infects with her love not only during trainings, but also in the media - both social networking and the author's blog about eyelash styling Lash Artist Poland and in publications to the trade press. Both in everyday work and during trainings, the key aspect for Michalina is building a friendly and warm atmosphere, allowing her to gain the trust of her clients and students. Constant pursuit of her goals and determination to eliminate her own mistakes allowed Michalina, among others, to win the 2018 Stylist of the Year title of Jolash. She is happy and dedicated to pass on all her knowledge to her students, supporting them and encouraging them to further self-fulfilment at every step of their career.

Angelika Jaworska - she has been interested in drawing since her youth. A manual hobby turned into love, but something was missing. In 2017, she put on her eyelashes and it was a hit! At the beginning of her career she combined everyday work with styling her friends at home. In May this year she fulfilled her dream and opened a salon called A.J. Atelier. She loves to do short lash styling, especially in colour. She does not like boredom! Clients value her calm, composure, care and commitment. Thanks to her hard work she was awarded the title of Cosmetics of the Year in a poll organized by Dziennik Bałtycki. She focuses on continuous development, draws on her knowledge in handfuls and does not intend to stop pursuing her next dreams.

Śląskie

Agnieszka Pocheć

Żaneta Stoszek - He has been doing eyelash styling since 2009. In order to keep up to date she is constantly improving and deepening her knowledge with the best stylists from around the world. She has won the Eyelash Styling Championship several times. Work is her passion. She loves to beautify her eyes and pass on her knowledge and experience to students. She is a nice and open person, but also a very demanding "teacher". She always strives for perfection and constantly seeks new challenges. She likes to work with bold clients and create colourful styles. She works hard for her success and in 2015 she opened her dream salon @ Professional Styling Studio Żaneta Stoszek

Świętokrzyskie

Warmińsko-mazurskie

Joanna Ziejewska - If you're looking for a patient and skilled instructor to introduce you to the world of eyelash styling, you've come to the right place! During training, Asia focuses on its trainers, passing on its knowledge to them. She is constantly improving her skills. She always supports her students both during and after the training.

Wielkopolskie

Sylwia Duszyńska - Her adventure with eyelash styling began in 2015, which has turned into her huge passion. Since then, she has been constantly developing her skills, completing numerous trainings with many Polish and foreign instructors. This allows her to pass on the acquired knowledge to her student at the highest level.

Dorota Soppa  

Zachodniopomorskie

Magdalena Bilińska - is an example of how determination and hard work can achieve great success in a short time. This is evidenced by more than 20 courses and trophies from national and international championships.

Anna Ciarka
Islandia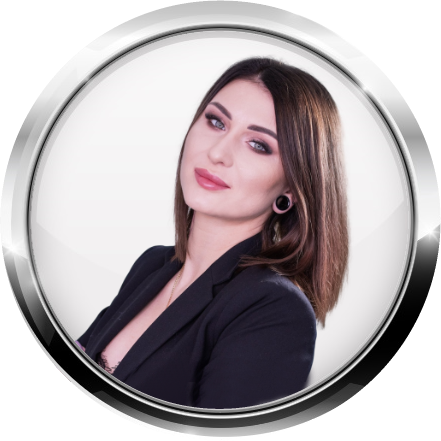 Paulina Laskowska - first contact with eyelash styling was about 5 years ago. Her first training was not one of the most interesting in terms of knowledge gained on it... However, she didn't give up, she knew what she wanted and she persistently pursued her goal! Over the years, she has been putting on constant development, which we can witness by following her side. The training she received has improved her qualifications and led to where she is now and wants to infect others with her passion. Her stubbornness is motivation and a perfect example of the fact that hard work can be climbed to heights. All the effort and love she has put into her passions she wants to pass on to you - the students. As a person and trainer open, warm-hearted and willing to help. She puts as much energy as possible into each training to convey the knowledge she has acquired over the years. This year she opened her salon in Iceland, where she warmly invites her future students of the Pola Lash&Brow Art.
-----------------------
Wielka Brytania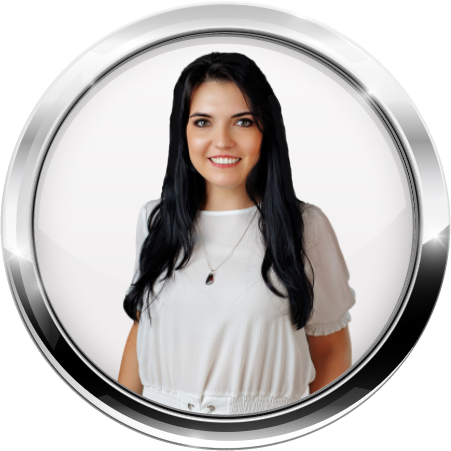 Katarzyna Chłód