New products

All new products
On sale

High-quality eyelash lashes....

High-quality eyelash lashes. Used...
All sale products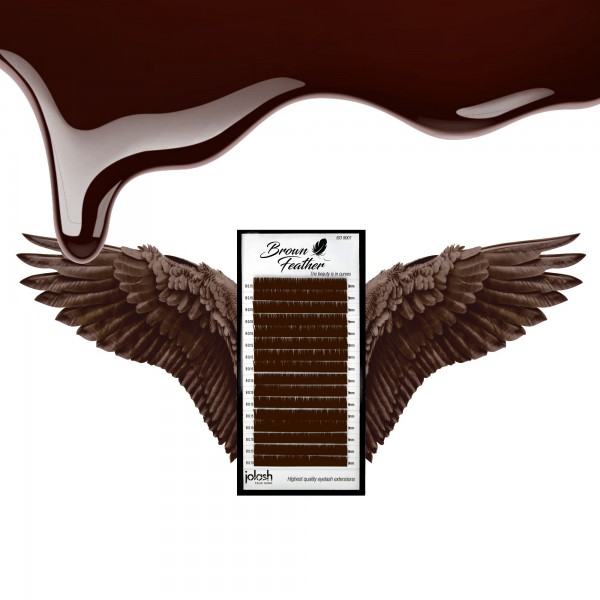 Brown Feather Lashes Mix
A unique bronze you've never seen before!
The color of dark chocolate was an inspiration for us to complete the styling for cool blondes.
Without shades of red and red - elegant in any light.
Eyelashes are perfect for everyday work, casual look as well as at championships in nude style.
Brown Feather is a continuation of the Black Feather eyelash series, which was born over the years of work of top-level stylists in the industry.
A group of enthusiasts have been laboriously exploring the market for a product that will reflect their expectations to the extent that it will allow them to work effectively at the world's most important eyelash styling championship allowing them to create sophisticated styling. 
Looking for eyelashes that would meet our highest expectations we had to go through many inconveniences and nuances of the lash world. Production requirements imposed on our partners often caused an incredible rotation of personalities taking part in it. Every detail, starting from the production stage and ending with the work of appropriate staff, was carefully analyzed and corrected. Nothing happens in Brown Feather lashes.  
The deep shade of brown, with no red or red tones, makes lashes look elegant in any light.
Palette lengths: 6, 7, 8, 8, 9, 9, 10, 10, 10, 10, 11, 11, 12, 12, 13
Specific References
ean13

5904302831865
Customers who bought this product also bought: