New products

All new products
On sale


High-quality eyelash lashes....
All sale products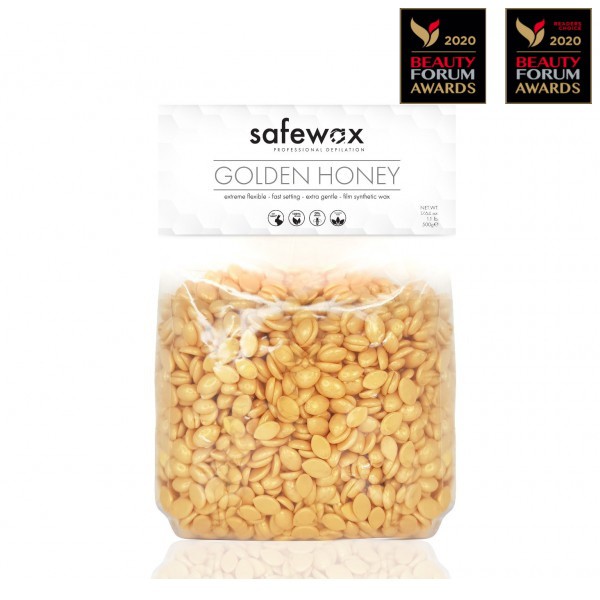 Safewax - Wax in granules
Safewax Golden Honey
A safe and gentle strip-free wax for sensitive skin. Paraben-free and palm oil-free. Ideal for eyebrow adjustment, facial hair removal. Thanks to its unique structure, the wax does not crumble and can be successfully used even for intimate epilation.
Capacity: 500g
Hard wax, quick-drying in granules is a practical solution for both Brow Stylists and beauticians. The wax grains dissolve quickly and allow you to use exactly the amount of wax you need. This is a very hygienic solution and allows us to reduce working time to a minimum, because we can decide for ourselves how much wax we use for a given customer and it will also allow us to dissolve small amounts of wax quickly. Safe Wax is a "Film Wax" type of wax, which means that it can be applied in a very thin layer and peeled off immediately after application.
Epilation with strip-free (hard) wax.
The wax should be heated to the right temperature and then applied with a wooden spatula to the place to be removed. The wax should be applied in the direction of its growth and the strip should be torn off in the opposite direction.
The wax is enriched with coconut oil, which has a soothing, soothing and moisturizing effect on irritated skin. Coconut oil particles form a nourishing and strongly lubricating protective layer on the skin surface.
Method of use:
Warm up the wax to 45-55 degrees, while working and with the heater open set the temperature of the device to 60/75 degrees - do not exceed 85 degrees.
Clean the skin with the preparation product CLEAN SKIN and a special olive oil protecting the skin against OIL ELIXIR irritation.
Using a wooden spatula, apply the wax with the direction of hair growth and then rip off the wax in the opposite direction.
Apply OIL ELIXIR soothing product and gently massage in.
Customers who bought this product also bought:
Mega, zakochałam się w nim. polecam wszystkim
The customer has rated the product but has not posted a review, or the review is pending moderation
Delikatny dla wrażliwej skóry, nie podrażnia . Łatwy i przyjemny w użyciu, a do tego kolor który przypomina płynne złoto. Polecam, najlepszy wosk jaki do tej pory używałam.
Wosk jest jednym z lepszych, jest delikatny i nie uczula. Naprawdę polecam. Płynne złoto :)